We have renewed our website so that it can be translated into Chinese and English!
We have renewed our website so that people who are not good at Japanese and foreign customers living in Kanagawa and Tokyo can renovate and remodel their homes with ease!
Although we can only translate some of the pages, we would like to renew other pages little by little.
We will bring an interpreter with us to the meetings to make sure everything goes smoothly!
How to translate a web page
Click or tap 『

English

』・『

中文

』on Top page.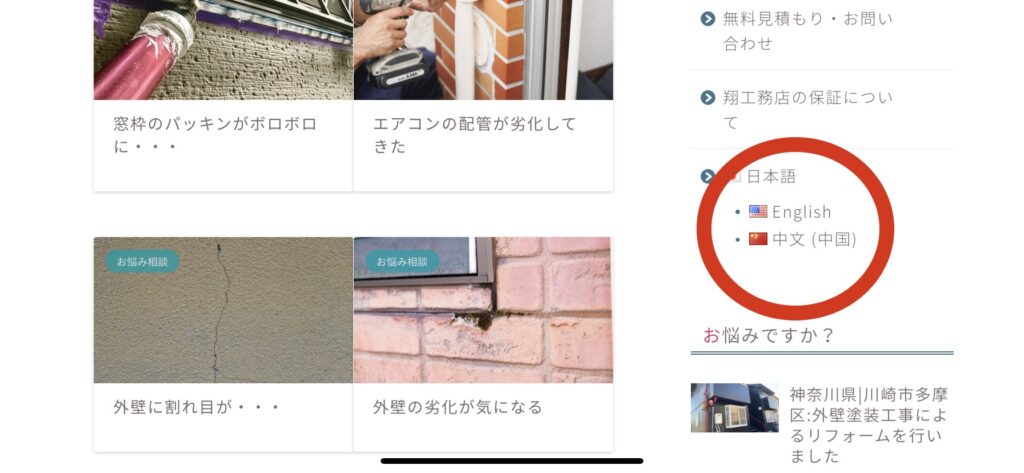 Tap the Chinese or English button in
the red circle
to translate the web page!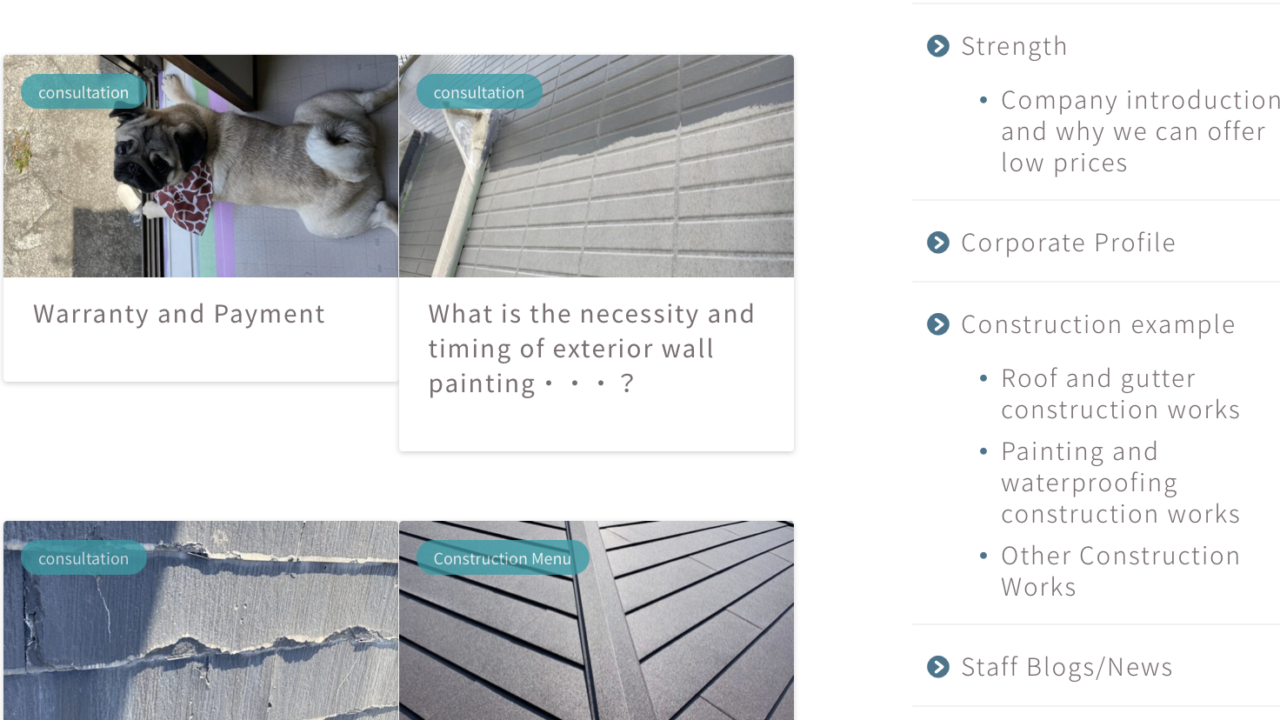 Tap "English" to see the web page translated into English as shown in the picture.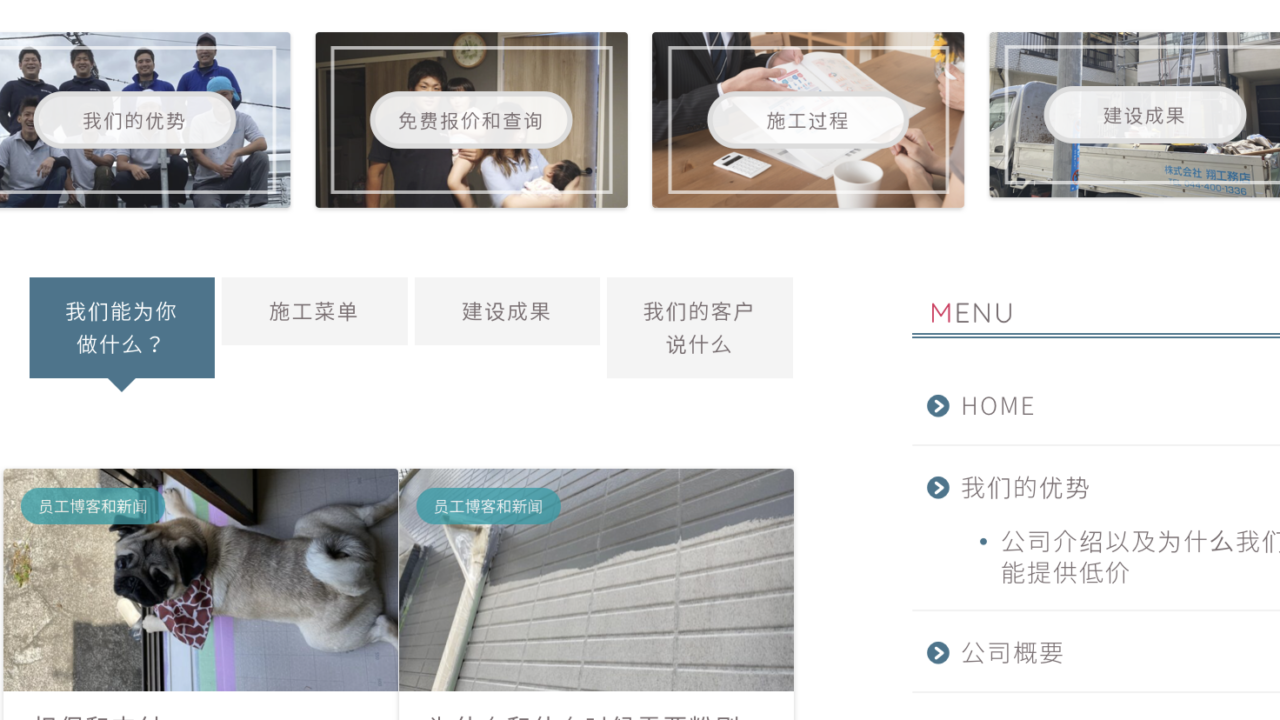 Here is the web page translated into Chinese!
Flow from inquiry to construction
STEP 2
We will visit you directly for an estimate and survey. If you have fire insurance, we will investigate if it is applicable. You can compare us with other companies, and if we don't meet your expectations, you can reject us outright. Please get a quote and compare us with other companies!!
STEP 3
If the customer is willing to entrust us with the work after the estimate, we will discuss the work with the customer and sign a contract. As a rule, we do not accept advance or interim payments for construction.
STEP 4
Before construction, we visit the neighbors to greet them.
STEP 5
Conduct the construction.
STEP 6
After construction, you will receive an invoice, warranty card, and construction photos.
STEP 7
The process is completed when you have collected and transferred the money.
What are some of the renovations that you can discuss??
Please feel free to contact us for any kind of exterior or interior renovation.
If you have any questions about your house, please contact Kakerukoumuten Co., Ltd.!
We do everything from temporary scaffolding to roofing and exterior painting work completely in-house. Compared to other companies, we are confident that our costs, quality, setup, and exterior work are second to none!
We're so confident that you'll have no problem getting several quotes from different companies!
We will work diligently on your request so that you will be glad that you asked us.

Of course, estimates and inspections are free!
We look forward to hearing from you. Thank you for your interest.
Click here for useful information about exterior remodeling!
For roofing, guttering, and exterior work and repairs in Kanagawa, contact Kakerukoumuten Co., Ltd..
AAA is a young company with an average age in the early 20s, but our technology is second to none.
One of our greatest strengths is that we can do all of our own scaffolding, roofing, and painting work. In this industry, where work is generally divided, we are able to provide a complete set of services, which saves time and effort in management and reduces costs. Above all, if there is any trouble, we will come to you right away!
We can confidently declare this. We are the youngest and most friendly renovator in Kanagawa!